Akhenaton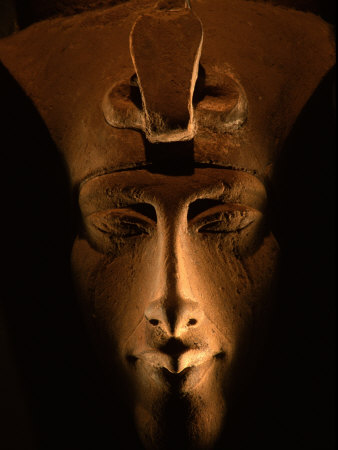 Pharaoh Ankhenaton was oriented towards
an ADVANCED spirituality, as was his wife, Nefertiti.
(
Excerpt from
)
AKHENATON'S POEM OF PRAISE TO THE ONE
"....You are in my heart and none other knows thee
But your son "Akhenaten";
You have given him understanding of your designs and your power.
The people of the world are in your hand
Just as you have created them.
All men since you have made the earth you have raised for your son
Who came forth from your body,
The King of Egypt who lives in truth,
Lord of Diadems, Akhenaten, whose life is long:
And for his beloved wife
Mistress of Two Lands, NefernefruatenNefertiti
May she live and flourish in eternity...."
We Dedicate This Website To
"THE MOTHER" AND "THE WAY" OF "THE MOTHER"


COSMIC COMMUNITY FOR CONSCIOUS COSMIC CITIZENSHIP