18 LESSONS OF THE LAW OF ONE
Lesson 8: The Foreign Installation
(
aka - ANNUNAKI / ANNUNAQI, ARCHONS / ANCIENT ONES, ORIONS, REPTOIDS, REPTILIANS, LIZARDS, LIZZIES, GREYS/GRAYS, NORDICS, etc
…)
There exists A PREDATOR that came from the Depths of the Cosmos and took over the rule of your lives. Most human beings are its PRISONERS.
The PREDATOR is your LORD and MASTER.
The PREDATOR has rendered you DOCILE and HELPLESS.
If you want to PROTEST, it SUPPRESSES your protest.
If you want to ACT INDEPENDENTLY, it DEMANDS that you DON'T.
The PREDATORS gave you your Systems of Beliefs, your ideas of GOOD and EVIL, your SOCIAL MORES.
They are the ones who set up your HOPES and EXPECTATIONS -- your dreams of SUCCESS or FAILURE.
They have given you COVETOUSNESS, GREED and COWARDICE. It is the PREDATORS who make you COMPLACENT, ROUTINARY and EGOMANIACAL.
THE PREDATORS INFLUENCE ON HUMANITY
In the book "The Active Side of Infinity" Don Juan tells Carlos Castaneda this;
"…
the predators GIVE US THEIR MIND, which BECOMES OUR MIND
."
The TRUE MIND of Human Beings, is part of the COSMIC INTELLIGENCE that PERVADES NATURE. But due to the INTRUSION of the PREDATORS, our "NATIVE MIND" or "NATIVE GENIUS" can be SUBVERTED and even OCCUPIED by ANOTHER mind.
The PREDATORS INVADE the HUMAN PSYCHE, they INTRUDE MENTALLY and PSYCHOLOGICALLY, although they may also confront us physically as well.
Their MAIN IMPACT, however, is in our MENTAL SYNTAX, and in our PARADIGMS and BE LIE F SYSTEMS.
Don Juan tells Castaneda that the PREDATOR'S MIND is "a CHEAP MODEL: ECONOMY STRENGTH, ONE SIZE FITS ALL." This description fits what some describe as a HIVE-MENTALITY.
This UNIFORM ALIEN MIND "this FOREIGN INSTALLATION, exists in you and in EVERY other human being."
The FOREIGN INSTALLATION PULLS US OUT OF OUR SYNTAX.
***(Syntax means: The arrangement of and relationship of WORDS, PHRASES, SENTENCES and MOST IMPORTANTLY -- SOUNDS/TONES).
Meaning this language. NOT OURS.
This FOREIGN INSTALLATION DERANGES (DISTURBS, UPSETS, MAKES INSANE) our INDIGENOUS (meaning EXISTING OR GROWING NATURALLY, NATIVE) ABILITIES TO ORGANIZE the world, according to the LANGUAGE "PROPER" TO OUR SPECIES.
The role of CORRECT SYNTAX in one's MASTERY of "INTENT" is one of the CENTRAL FACTORS in the teachings of Don Juan. The DEVIATION of SYNTAX results in the DE-RAILING of INTENT, thus the importance of LANGUAGE and CORRECT DEFINITIONS.
THE ANUNNAQI / ANNUNAKI
The SUMERIANS also recorded on TABLETS in CUNEIFORM (the OLDEST KNOWN LANGUAGE on the Planet) stories of Beings that visited this Planet from OTHER UNIVERSES.
The CUNEIFORM record gives us the MOST EXTENSIVE repertoire of stories about Human pre-history. Cuneiform texts such as ATRAHASIS, ENUMA ELISH, ENKI and WORLD ORDER, present stories of a NON-HUMAN race called the ANNUNAKI, "….those who from heaven to earth came…." as Zecharia Sitchin translates that term.
Sitchin is known for DENSELY RESEARCHED books on the ANNUNAKI, whom he identifies with the biblical NEPHILIM, "the Watchers" of the BOOK of ENOCK. These are ALIEN ENTITIES who "….came into the daughters of men,…." as Genesis says.
The story of the ANNUNAKI describes how an ALIEN RACE INTERVENES deeply in Human evolution. Cuneiform tablets describe how two ANNUNAKI leaders, ENKI and his half-sister NINHURSAG, produced a HYBRID, SLAVE RACE from the indigenous ape-like peoples of the planet. Hence, an alien "INTERBREEDING PROGRAM" is central to the ANNUNAKI narrative. However, no explanation is given of how the ANNUNAKI originated.
It is an INDISPUTABLE FACT, that this story is written down in the oldest surviving records. Archeologists tell us that Cuneiform WRITING was invented in Mesopotamia around 3200 -- that is the Third Millennium BCE.
Even though these SERVICE TO SELF 4th and 5th Density beings exist physically, the real danger they pose to humanity IS NOT invasion of the planet but INVASION OF THE MIND.
These entities are INTRA-PSYCHIC MIND PARASITES who access Human CONSCIOUSNESS through TELEPATHY and SIMULATION. They INFECT our IMAGINATION and use the POWER of Make-Believe for DECEPTION and CONFUSION.
Their pleasure is in DECEIT for its own sake, WITHOUT a particular aim or purpose. They are ROBOTIC in nature, INCAPABLE of INDEPENDENT THOUGHT or CHOICE, and have NO PARTICULAR AGENDA, except to live vicariously through Human beings. They are BIZARRELY able to PRETEND AN EFFECT ON HUMANS, which they DO NOT really have.
For instance, they CANNOT access human genetics, but they can PRETEND to do so, in such a way that humans FALL FOR the pretended act, as if staged events were taken for real.
In this respect, these entities are the ULTIMATE HOAXERS. This is the ESSENCE of this "ALIEN INTRUSION". The trick is, if Humanity falls under the ILLUSION of superhuman power, it becomes as good as real, a Self-Fulfilling DELUSION.
In the COSMIC PERSPECTIVE, they present a dynamic aspect of the evolutionary scenario of Humankind, through which HUMAN POTENTIAL IS TESTED. In "The Active Side of Infinity", Carlos Castaneda says that the 'flyers' are "the means by which the universe tests us."
The ANNUNAKI, ARCHONS, REPTILIANS, GREYS, NORDICS, WHATEVER -- and what MOST call "ALIENS" are HYPER-DIMENSIONAL BEINGS.
These HYPERDIMENSIONAL BEINGS hide behind the VEIL of our PERCEPTIONS and can PROJECT themselves INTO OUR VISIBLE REALITY AT WILL.
They ARE NOT RECENT visitors to earth, but have been here for HUNDREDS of THOUSANDS of years and CONTINUE to live here, MOSTLY IN UNDERGROUND BASES.
Some "ALIENS" helped GENETICALLY ENGINEER the Human Race, while other factions later CRIPPLED Human Genetics in order to turn mankind into little more than a SOURCE of PHYSICAL and ETHERIC FOOD.
Today, those interacting with Humanity by way of ABDUCTIONS, have a NEGATIVE orientation and INTEND TO CREATE a race of HUMAN-ALIEN HYBRIDS, capable of RULING over Humanity while having TOTAL ALLEGIENCE to the INTER-DIMENSIONAL ALIEN EMPIRE.
Literature tends to identify these NEGATIVE "ALIENS" as the ANNUNAKI, ARCHONS, REPTILIANS, GRAYS/GREYS, MANTIDS, and NORDICS. There exists POSITIVELY-ORIENTED beings as well, but they RESPECT the Law of FREEWILL and DO NOT engage in physical abductions.
Rather they exist as SPIRITUAL UNITY, lending their SERVICE to PROTECT and GUIDE, those of us WHO SEEK FREEDOM from the LIMITATIONS of this 3rd Density Matrix Control System, Prison/School Earth.
Hostile "ALIENS", FOURTH and FIFTH Density Service To Self (STS) entities: Consist of beings who have EVOLVED BEYOND LIMITED Third-Dimensional LINEAR TIME status.
They exist at a LEVEL of REALITY BEYOND our five senses, the BACKSTAGE to our REALITY, so to speak. They PRESIDE over ALL elements of the LOWER HIERARCHY of the Matrix Control System, from the INDIVIDUAL to ENTIRE Human organizations. They are BEYOND LINEAR TIME, and thus can do this.
Fourth Density Beings have the PHYSICAL FORM related to whatever ANIMAL SPECIES they originally evolved from. ALL present on earth are Humanoid in nature. Some look HUMAN, some REPTILIAN, others INSECTOID. Their form is TEMPORARILY ALTERABLE due to the "VARIABLE PHYSICALITY" of Fourth Density.
They are part of INTERSTELLAR and INTERDIMENSIONAL Empires, SEEKING CONQUEST. They TAKE OVER ENTIRE Worlds and Races for GENETIC, PHYSICAL, and SPIRITUAL RESOURCES.
They have been TRAVELING BACK and FORTH THROUGH TIME (as you know it) to SET THINGS UP, so that they can ABSORB a MAXIMUM AMOUNT of NEGATIVE ENERGY with the TRANSITION/TRANSFERENCE from Third Level to Fourth Level, that this Planet is EXPERIENCING now. In the HOPES that they can overtake you on the Fourth Level and thereby ACCOMPLISH several things.
1: Retain their race as a viable species;
2: Increase their numbers;
3: Increase their power;
4: Expand their race throughout the realm of FOURTH DENSITY.
To do all of this they have been INTERFERING with events for what you would measure on your calendar as approximately 74,000 years.
And they have been doing so in a COMPLETELY STILL STATE of SPACE TIME. TRAVELING BACKWARD and FORWARD AT WILL.
THEY SEEK ENERGY, and Earth has been MOLDED into A FARM for them. This ENERGY consists of HUMAN LIFE-FORCE, EMOTIONAL ENERGY, SPIRITUAL ENERGY and SEXUAL ENERGY.
Being HYPERDIMENSIONAL, they can SUCK THIS ENERGY directly via TELEPATHIC CONNECTION, or via the many AGENTS or ORGANIC PORTALS (OPs) they have inserted among the GENERAL POPULATION.
They have been here for HUNDREDS of THOUSANDS of YEARS.
Long ago they TRIED to ALTER the HUMAN GENETIC CODE, in an ATTEMPT to reduce us to the most PRIMAL LEVELS. Many have been, SPIRITUALLY CRIPPLED and MENTALLY RETARDED because of this.
Above them are STS NON-PHYSICAL entities, overlords who are supreme in their dark wisdom and knowledge. While 4th Density entities are rough around the edges and serve more as minions and henchmen, 5th Density entities are the commanders. They are advanced enough to APPEAR in WHATEVER form they want, and can thus APPEAR HUMAN.
They are FIRMLY LOCKED into their CHOSEN MODE OF EXISTENCE (STS). And to stave off their IMPENDING SPIRITUAL DEATH, they need INCREASING AMOUNTS of ENERGY from those BELOW THEM in the hierarchy.
In fact, ALL STS practitioners SEEK TO AVOID the metaphysical CONSEQUENCES of what they do. Which is why, they are into PHYSICALITY and PROLONGING LIFE WHILE PHYSICAL, they have been doing what they want and delay PAYING THE DEBT.
Rather than being misguided or unevolved, these beings are HIGHLY EVOLVED, but in an ENTROPIC fashion. They have great knowledge and wisdom concerning how to serve the Creatress-Creator within themselves at the expense of the Creator-Creatress within others.
STRATEGIES AGAINST THE "ALIEN MIND INTRUSION"
Tax the PREDATOR mind with INNER SILENCE and the Foreign Installation will flee, giving to any one of the practitioners involved in this maneuver the total certainty of the MIND'S FOREIGN ORIGIN.
In other words, the REALIZATION that another mind can operate in our minds only becomes fully clear and certain when the FOREIGN MIND has been EXPOSED and EXPELLED. Only then do we understand how "the REAL MIND that belongs to us, the sum total of our experience, after A LIFETIME of DOMINATION has been rendered shy, insecure and shifty."
The MAIN EFFECT of these ALIEN INTRUDERS upon our mind is seen in MENTAL CONDITIONING, BRAINWASHING.
THEY HAVE WEAKNESSESS
They are prone to 'WISHFUL THINKING' due to their narrow probable reality range. HYPERDIMENSIONAL beings occupy a bandwidth of probable realities whose spectrum corresponds to their SOUL FREQUENCIES. So those of a NEGATIVE NATURE who VIBRATE at a LOWER and MORE RESTRICTED rate, tend to operate within a more LIMITED range of probable realities. This makes them BLIND to certain outcomes (PROBABILITIES) that are NOT within their PERCEPTION.
They are very practical, so they seek the EASIEST ROUTE. This is because they must ECONOMIZE their ENERGY and STRATEGY. The nature of SELF-SERVING evolution involves CONQUEST over FINITE RESOURCES, so efficiency and calculation are necessary.
They CANNOT easily deviate from their plans -- ALL is calculated. It takes them a while TO ADJUST to new evasive tactics employed by a target. Part of this is due to them attacking from OUTSIDE LINEAR TIME, meaning they send in their attack simultaneously along the past, present, and future. So what appears to us as an attack spanning several days or weeks is for them a SINGLE INSTANT, and so they appear slow to respond to our improvisations.
The LOWER entities CANNOT deal with complexity easily unless pre-calculated. Most of what they do is geared toward optimizing success, which usually involves moving along the probable reality that best fits their end goals. But there is ALWAYS a FREEWILL factor which throws things off, and if a target USES FREEWILL to be unpredictable, this adds incalculable complexity to the range of branching probabilities and therefore DISORIENTS them.
They THINK they always have the advantage, so they get careless; many times they DON'T EXPECT resistance because they THINK their agenda is SECRET and BEYOND HUMAN COMPREHENSION.
Lack of UNITY among them disrupts the SPIRITUAL COHERENCE of their collective and therefore DISINTEGRATES what energy they collect, meaning they have to keep COLLECTING MORE, thus they are like black holes needing more and more energy like a HYPERDIMENSIONAL PYRAMID SCHEME.
They preside over LOWER (Human) Levels of the Control System: Every individual in a STS (Service To Self) Hierarchy is both PREDATOR and PREY. Predator to those BELOW, prey to those ABOVE. Likewise, ANYONE who IS predator or prey participates in the STS hierarchy.
Humans of strong STS orientation incarnate to HEIGHTEN their NEGATIVE POLARITY and carry out missions and agenda. They are of LOW SPIRITUAL FREQUENCY and tend to be born into POSITIONS of POWER.
These form the elite of the world, who are ultimately DIRECTED by the alien powers heading the STS hierarchy.
They incarnate primarily into associated bloodlines because DNA and SOUL tend to CORRESPOND. So tracing bloodlines can show POTENTIALITY of destiny.
Bloodlines like these arise via GENETIC MODIFICATION by alien factions, or by mutation in response to the SOUL FREQUENCY of Ancestors who made NEGATIVE SOUL PACTS with higher STS powers. These bloodlines have a PHYSICAL and SPIRITUAL SYMBIOTIC relationship with their alien counterparts.
Their function is POWER and CONQUEST, and right now we are in the FINAL PHASE of their conquest. NEGATIVE STS HYPERDIMENSIONAL FORCES want TOTAL CONTROL over Mankind. Their INFLUENCE upon mankind at large can be termed the "HYPERDIMENSIONAL CONTROL SYSTEM".
(Home)
18 Lessons of The Law of One
This Website is Dedicated to
"THE MOTHER" AND "THE WAY" OF "THE MOTHER."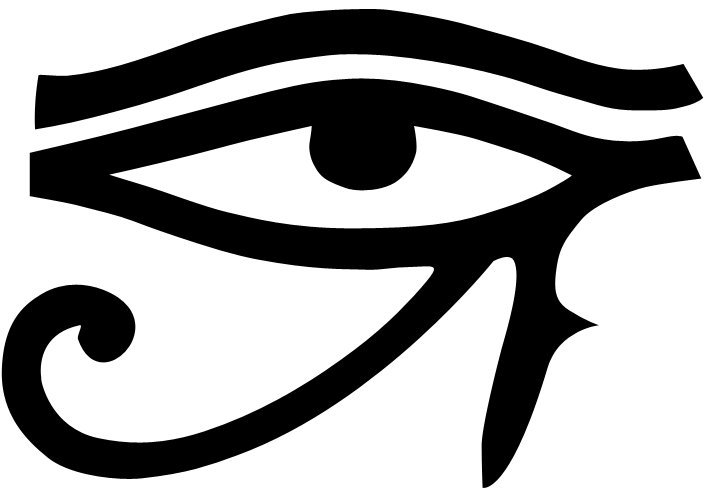 COSMIC COMMUNITY FOR CONSCIOUS COSMIC CITIZENSHIP