18 LESSONS OF THE LAW OF ONE
Lesson 12: Part 2
Third/\Solar Plexus Chakra/\Yellow Ray energy Center
Q: Could you tell me the SIMPLEST and FIRST entity to have both ORANGE and YELLOW RAY energy centers?
Ra: Upon your planetary sphere those having the first YELLOW RAY experiences are those of ANIMAL and VEGETABLE natures which find the necessity for reproduction by bisexual techniques or who find it necessary to depend in some way upon otherselves for survival and growth.
Q: And then what entity would be the simplest that would have RED, ORANGE, YELLOW, and GREEN RAYS activated?
Ra: To perhaps simplify your asking, each center may be seen to be ACTIVATED POTENTIALLY in THIRD-DENSITY, the late SECOND-DENSITY entities having the CAPABILITY, IF EFFICIENT USE is made of EXPERIENCE, of VIBRATING and ACTIVATING the GREEN RAY energy center.
The THIRD-DENSITY BEING, having the POTENTIAL for COMPLETE SELF-AWARENESS, thus HAS THE POTENTIAL for the MINIMAL ACTIVATION of ALL ENERGY CENTERS. The FOURTH (GREEN), FIFTH (BLUE), and SIXTH (INDIGO) densities are those refining the HIGHER energy centers. The SEVENTH DENSITY (VIOLET RAY) is a DENSITY OF COMPLETION and the turning towards TIMELESSNESS or FOREVERNESS.
Q: Then would an animal in SECOND-DENSITY have all of the energy centers in some way in its being but just not activated?
Ra: This is precisely correct.
[….]
Ra: The UNMANIFESTED SELF may find its lessons those which develop any of the energy influx centers of the mind/\body/\spirit complex.
The SOCIETAL and SELF interactions most often concentrate upon the SECOND (ORANGE) and THIRD (YELLOW) energy centers. Thus, those MOST ACTIVE in attempting to REMAKE or ALTER the SOCIETY are those working from feelings of being CORRECT PERSONALLY or of HAVING ANSWERS which will PUT POWER in a more CORRECT configuration. This may be seen to be of a full travel FROM NEGATIVE TO POSITIVE in orientation. EITHER WILL ACTIVATE these energy ray centers.
There are SOME FEW whose desires to AID SOCIETY are of a GREEN RAY nature or above. These entities, however, ARE FEW due to the understanding, may we say, of FOURTH (GREEN) ray, that UNIVERSAL LOVE FREELY GIVEN IS MORE TO BE DESIRED than principalities or even the rearrangement of peoples or political structures.
Q: I thought that that was correct, but I wasn't sure. Can you give me the same type of information that we have been getting here with respect to the UNMANIFESTED interacting between SELF, GADGETS, TOYS and INVENTIONS?
Ra: In this particular instance we again concentrate for the most part in the ORANGE and in the YELLOW energy centers. In a NEGATIVE sense, many of the gadgets among your peoples, that is what you call your COMMUNICATION DEVICES and other DISTRACTIONS such as the less competitive GAMES, may be seen to have the distortion of KEEPING the Mind/\Body/\Spirit complex INACTIVATED, so that YELLOW and ORANGE RAY ACTIVITY is MUCH WEAKENED, thus carefully DECREASING the POSSIBILITY of eventual GREEN RAY ACTIVATION.
Others of your gadgets may be seen to be TOOLS, whereby the entity explores the capabilities of its PHYSICAL or MENTAL complexes and in SOME FEW cases, the SPIRITUAL complex, thus activating the ORANGE RAY, in what you call your team sports and in other gadgets such as your modes of transport. These may be seen, to be ways of investigating the FEELINGS of POWER; more especially, POWER OVER OTHERS or GROUP POWER over another group of other-selves.
Q: I meant was it possible for a GREEN RAY person who is primarily of green ray activation to vary on both sides of the green ray in a large or a small amount in regards to energy activation, or is he primarily green ray?
Ra: We grasp the newness of material requested by you. It was unclear, for we thought we had covered this material. The portion covered is this: the GREEN RAY ACTIVATION is ALWAYS VULNERABLE to the YELLOW or ORANGE RAY of POSSESSION, this being LARGELY YELLOW RAY, but often coming into ORANGE RAY.
FEAR OF POSESSION, DESIRE FOR POSSESSION, FEAR of BEING POSSESSED, DESIRE to BE POSSESSED: THESE ARE THE DISTORTIONS which will CAUSE the DEACTIVATION of GREEN RAY ENERGY TRANSFER.
Q: You made the statement in a previous session that the TRUE ADEPT lives more and more AS IT IS. Will you explain and expand more upon that statement?
Ra: Each entity is the Creatress/\Creator. The entity, as it becomes more and more CONSCIOUS OF ITS SELF, gradually comes to the TURNING POINT, at which, it DETERMINES to seek EITHER in SERVICE to OTHERS or in SERVICE to SELF. The seeker BECOMES the adept when it has BALANCED with MINIMAL ADEQUACY the energy centers RED, ORANGE, YELLOW, and BLUE with the addition of the GREEN for the POSITIVE, thus MOVING INTO INDIGO work.
The adept then begins to DO LESS of the preliminary or outer work, having to do with FUNCTION, and begins to effect the INNER WORK which has to do with BEING. As the adept becomes a more and more CONSCIOUSLY CRYSTALLIZED entity it gradually MANIFESTS MORE and MORE of, that which it ALWAYS HAS BEEN SINCE BEFORE TIME; that is, the One Infinite Creatress/\Creator.
Q: Now, there are two areas that the instrument can look to for curing this problem. I understand that the YELLOW-RAY BLOCKAGE problem has been completely repaired, shall I say. If this is not correct, could you make suggestions on that, please?
Ra: EACH ENTITY MUST, IN ORDER TO COMPLETELY UNBLOCK YELLOW RAY, LOVE ALL WHICH ARE IN RELATIONSHIP TO IT, WITH THE THOUGHT OF THE OTHER SELVES' JOY, PEACE, AND COMFORT.
(Home)
18 Lessons of The Law of One
This Website is Dedicated to
"THE MOTHER" AND "THE WAY" OF "THE MOTHER."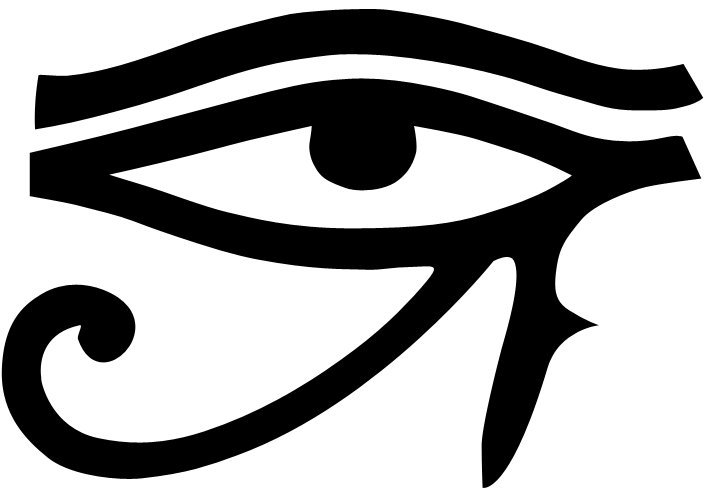 COSMIC COMMUNITY FOR CONSCIOUS COSMIC CITIZENSHIP